Enjoying a 3-course meal at one restaurant is no longer the norm. With speciality restaurants, experiential dining, pop-ups and dessert bars on the rise, it's clear as consumers, we want only the best experiences tailored to our every need. Consumers now tend to visit multiple venues in one evening and class it as "going out for dinner".
As we now know, consumers choose to invest in experiences rather than products. It's memories they're looking to create. Brands have tapped into this by creating experiential concepts, it's a key marketing tool being utilised in raising brand awareness but is also crucial to surviving in today's competitive environment.
A typical night out would consist of going to a cocktail bar to start with, not you're your average bar however. The cocktail bar would probably be something like experimental bar, Lounge Bohemia, a chic, secret and stylish bar in Shoreditch, offering cutting-edge cocktails and a large choice of Bohemian beers. The subterranean bar is hidden behind a door on Great Eastern Street.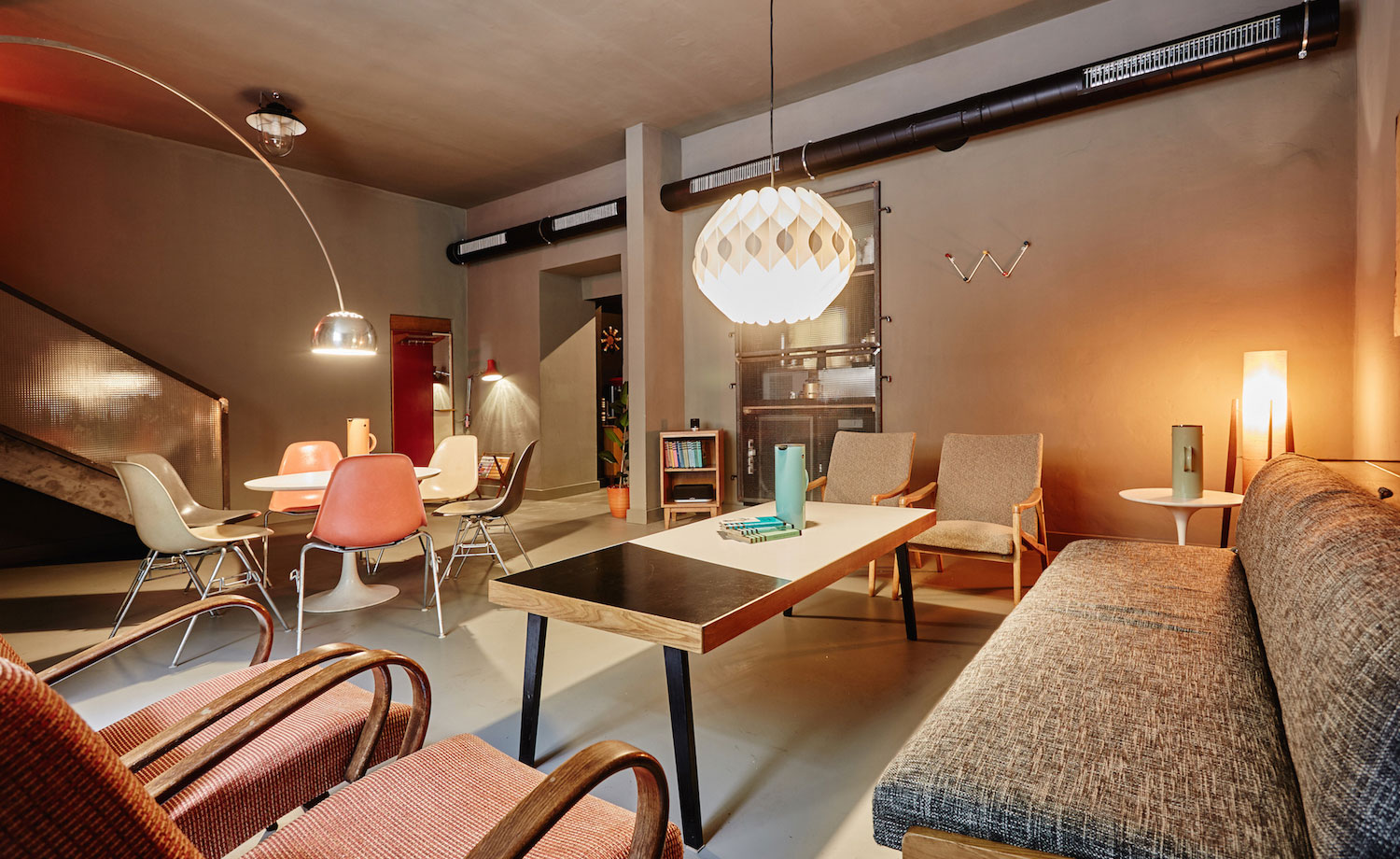 Modelled on a 1970's Soviet/Czech vibe, you will find old newspapers dotted about and a raw, kitschy, living room-style decor, with sofas and paper lamps. They're original tipples such as Forest, which is delivered in a glass cone will bring to mind the taste and smell of wood. Lounge Bohemia have a perfect recipe to create a truly exciting and memorable experience from the get-go.
---
Next up, a restaurant of your choice. Consumers are always looking for the next best, trendy restaurant. The design of a restaurant plays a big role in luring consumers through the door, with "is it instagrammable" being the basis of the concept. The hospitality industry understands by creating a "destination", consumers will always want that Instagram post to prove they've been there, done that. It's key for their attraction and more importantly, their survival.
Restaurants that have harnessed the power of an attractive concept design are:
Sketch London: Their renowned pink décor now recognised as The Gallery.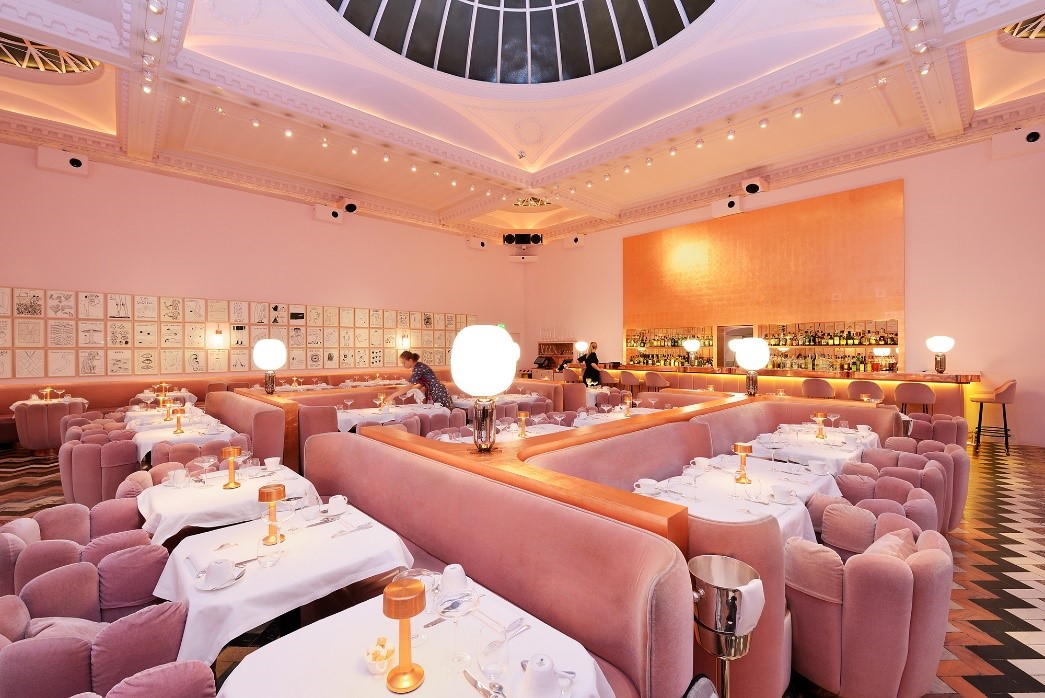 Bob Bob Ricard: Equipped with a 'Press for Champagne' button at every table, it is famous for pouring more champagne than any other restaurant in the United Kingdom.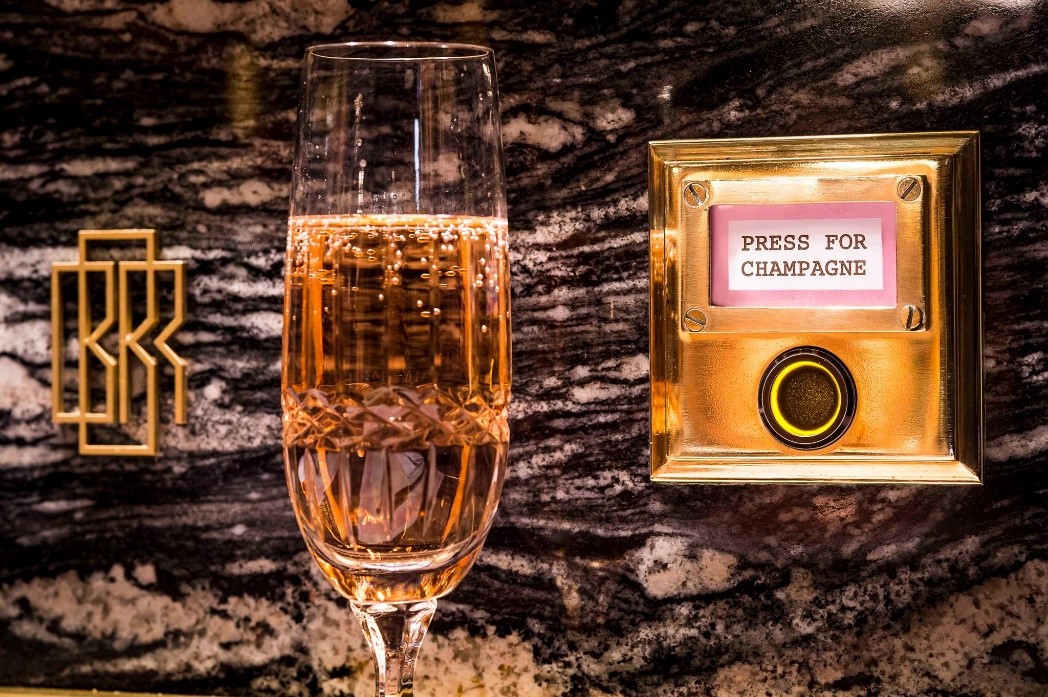 The sweet-tooth revolution and rise in dessert-only bars is partly due to the celebrated show, The Great British Bake Off, where the masses were introduced to mouth-watering treats that are as rich in design as they are in sugar. Were restaurants keeping up with the trends? Hotel Café Royal saw a gap in the market and opened the capitals first dessert only restaurant in March 2016.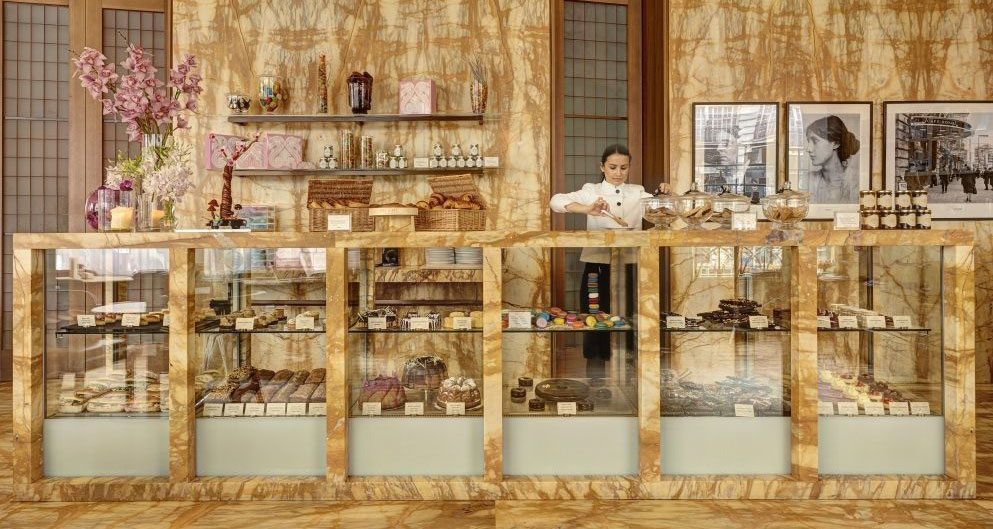 Executive pastry chef, Sarah Barber notes:
"I've always felt that the desserts offered in some London restaurants were not as good as the main courses."
And it's clear by the numerous dessert-only establishments around, we all agree.
---
Why not finish your evening off at a cool pop-up bar? Our sister agency FormRoom were invited by Luxury hotel ME London to deliver a unique winter experience to launch the festive season at the exclusive ME Hotel: Radio Rooftop Bar Cable Car.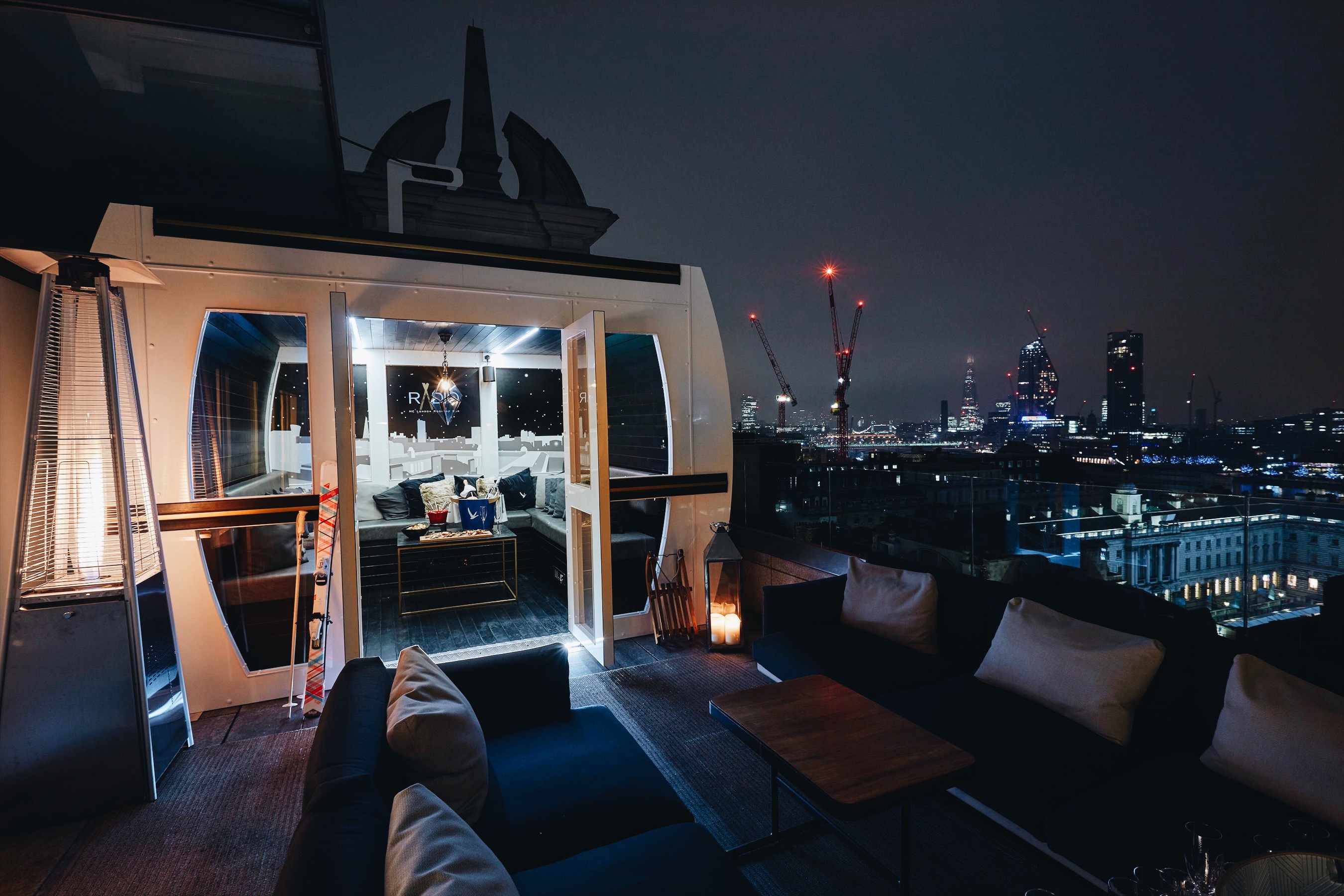 #AprèsWithAView, an experiential rooftop bar, transforms the usual urban oasis of the Radio terrace, into a winter wonderscape.
Renowned for its enviable views across the iconic London skyline, the cable car installation transports guests from city rooftops to the alpine slopes of Courchevel.
Within the exclusive & cosy enclaves, guests can indulge in seasonal offerings such as truffle-three-cheese fondue and spiced rum eggnog signature cocktails, or guests can enjoy Grey Goose Vodka and Vueve Clicquot Champagne.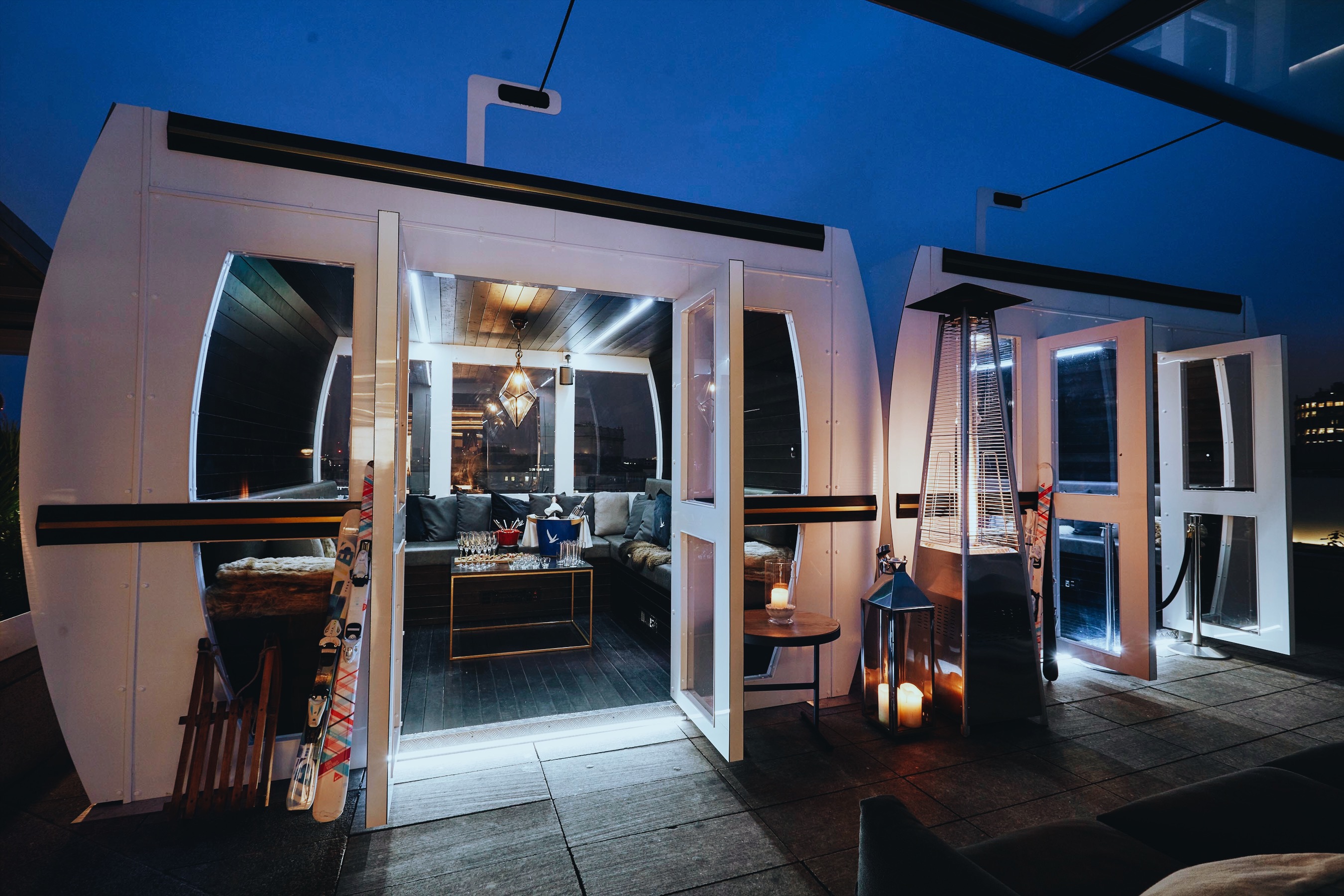 As part of the experience, #AprèsWithAView guests are handed ski lift passes on arrival at ME London, before ascending to the roof top bar. The lift passes, along with drinks and dining menu were specially created by FormRooms' design team to define the identity of the temporary experience.
A culture has very rapidly developed among young people, students and families, where they actively seek out unique experiences. The success of the wider world of niche destinations will depend partly on these independent businesses and their unique concepts to colonize the high street and account for consumer spending power.
---
---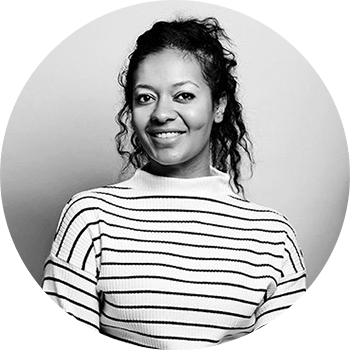 WRITTEN BY
SALMA ABUBAKAR
PROJECT MANAGER